A great reckoning
Book
2016
Publisher, pagination and printing dates may vary.
61 available of 100 items
The Sister Jane amateur detective stories offer well-formed characters, explorations of social issues, and a mix of humor and detection. Set in small-town Virginia, one of their central themes is the clash of traditional and modern cultures in a small village. -- Katherine Johnson
The Armand Gamache and Flavia De Luce mysteries are intelligent, character centered, cozies set in small towns. Although the locales and time periods differ, the conversational tone and feel are similar. They also share casts of eccentric secondary characters as well as unique investigators. -- Becky Spratford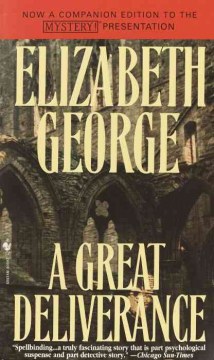 Readers who enjoy mysteries set in small villages with criminal detail akin to a police procedural without the gore may enjoy the Inspector Armand Gamache Mysteries and the Thomas Lynley Mysteries. -- Rebecca Sigmon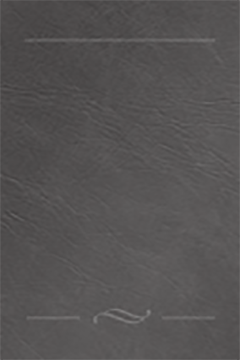 Written by Canadian authors, these traditional mysteries feature endearing and intelligent police detectives, along with other colorful characters. The 'Inspector Armand Gamache mysteries' are set in a Canadian village, while the 'Inspector Charlie Salter mysteries' take place in Toronto. -- Victoria Caplinger
Both of these literary series are character-driven police procedurals that are set in small towns in Canada. The intricately plotted stories feature well developed characters and a strong sense of place. The solutions are revealed slowly and end powerfully. -- Merle Jacob
Both starring intelligent detectives who rely on their intuition -- and an ability to get suspects to confide just a bit too much information -- to solve crimes, these two series also share a well-crafted style, despite being written decades apart. -- Shauna Griffin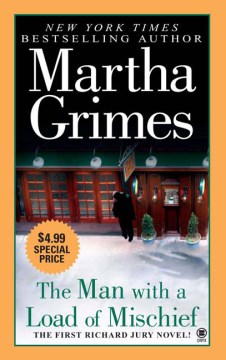 The Richard Jury series, particularly the early books, share a number of similar features with Inspector Armand Gamache mysteries: they are clever police procedurals centered around a puzzle. They also focus on the relationships between a group of characters. -- Krista Biggs
Although both atmospheric and descriptive series have a gritty feel, the Quebec-based Inspector Armand Gamache mysteries also has a lyrical writing style. Both series star moody, introspective detectives who are easily as interesting as the crimes they investigate. -- Mike Nilsson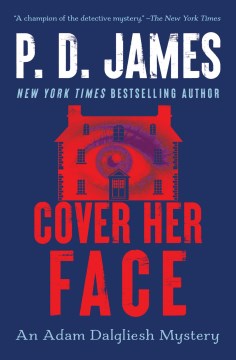 Readers who enjoy police detectives for whom aesthetics and personal relationships are important, and whose team members are well developed characters, may like both the Adam Dalgliesh and the Inspector Armand Gamache Mysteries. -- Katherine Johnson
Professional Reviews
There are no professional revews for this title.
Additional Information
There is no additional information for this title.