Warlock Holmes: the Hell-Hound of the Baskervilles : Warlock Holmes 2.
Book
2017
Item Details
ISBN:
Publisher, Date: Titan Books Limited 2017
Description: 320 p.
Link to PAC
Other Items In This Series
Sherlock Holmes is an unparalleled genius who uses the gift of deduction and reason to solve the …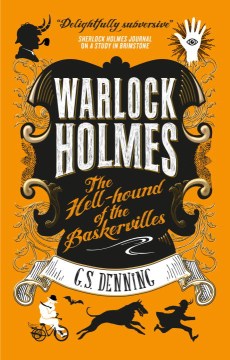 The game's afoot once more as Holmes and Watson face off against Moriarty's gang, the Pinkert…
Professional Reviews
There are no professional revews for this title.
Additional Information
There is no additional information for this title.