Parable of the sower : a novel
Book
2016
"Parable of the Sower is the Butlerian odyssey of one woman who is twice as feeling in a world that has become doubly dehumanized. The time is 2025. The place is California, where small walled communities must protect themselves from hordes of desperate scavengers and roaming bands of people addicted to a drug that activates an orgasmic desire to burn, rape, and murder. When one small community is overrun, Lauren Olamina, an 18 year old black woman with the hereditary train of "hyperempathy" -- which causes her to feel others' pain as her own -- sets off on foot along the dangerous coastal highways, moving north into the unknown"-- Provided by publisher.
Item Details
Subjects:
Genre: Science fiction.
ISBN:
9781609807191 (hardcover)
9781609807191
Edition: Seven Stories Press edition.
Description: 330 pages ; 22 cm
LCCN: 2016033091
Link to PAC
Other Items In This Series
In 2025 California, an eighteen-year-old African American woman, suffering from a hereditary trai…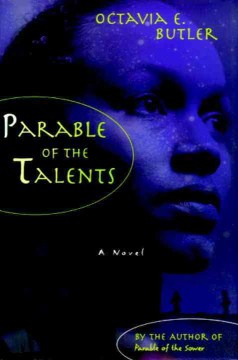 It is 2032 and Lauren Olamina's daughter Larkin narrates the story of her mother's life as she sp…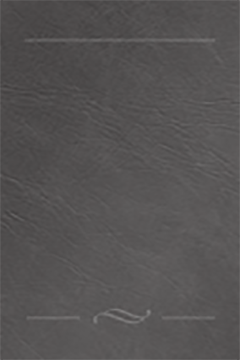 These bleak, sparsely written, and unflinching science fiction series contain haunting stories involving strong female characters struggling within cruel, violent, and realistic dystopian futures. The Holdfast Chronicles have a stronger feminist slant than the Parable Books. -- Derek Keyser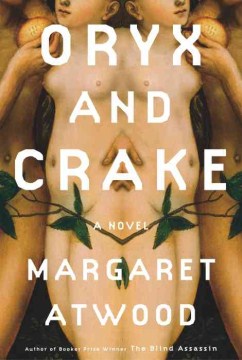 Although the Parable books are spare and bleak and the MaddAddam trilogy is more lyrical and witty, each series posits a post-apocalyptic future marked by environmental decay and religious extremism. Both grimly plausible series are thought-provoking and fast-paced. -- Mike Nilsson
Environmental failure and social disintegration have sent a near-future America back to pre-industrial technology in these plot-driven apocalyptic novels. Bleak and moving, they serve as both cautionary tales and as portraits of human adaptability. -- Mike Nilsson
Set in a near-future America that's rapidly collapsing under the weight of ecological disaster, these thought-provoking novels share a bleak atmosphere of desperation and fear. Although the Parable books have more fully developed characters, both series are exciting and issue-oriented. -- Mike Nilsson
These series are Plot-driven, and they share: the genres 'Dystopian fiction' and 'Science fiction' and the subject 'Dystopias'.
These series are Plot-driven, and they share: the genres 'Dystopian fiction' and 'Science fiction' and the subject 'Dystopias'.
These series share: the genres 'Dystopian fiction' and 'Science fiction' and the subject 'Dystopias'.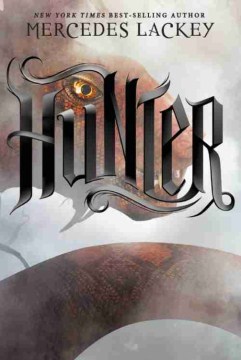 These series share: the genre 'Dystopian fiction' and the subject 'Dystopias'.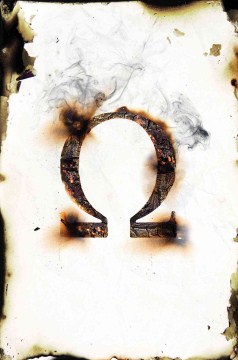 These series share: the genres 'Dystopian fiction' and 'Science fiction' and the subject 'Dystopias'.
Reader Reviews
★★★★★
By Patron79376 on Fri, 18 Dec 2009 12:30:23
Heavy, but very thought provoking.
★☆☆☆☆ Science Fiction?
By greatisrare on Wed, 25 Apr 2012 02:02:45
First, this there is no science and no test of the imagination in this slow tedious predictable post apocalypse narrative. Second you can tell what is going to happen 100s of pages or since it is a recording hours before you get there. Third, it is one of those "the middle ages are coming back" where Butler's version is the dead cliche of ignorance and violence. Fourth the reader has a cloying tone that takes what is already overwrought and obvious and lays it on like molasses. I waded through this because a scholar of scifi said it was a masterpiece. Don't suffer. It is without a novel idea, it is not credible and it is so terribly slow humorless and unsurprising that it would be hard to make a good short story from it...though that is what Butler should have done. She clearly needed an editor....and some inspiration.
★★★★★ A wonderful book!
By anyanwu on Wed, 26 Jan 2011 08:46:58
I convinced my reader's group to read this book, I hope I'm not the only one who loves it. (I wasn't.) Lauren Olamina writes a first-person epistolary of how Earthseed came to be. (In this, I think she can be favorably compared to Anne Frank.) It is a community risen from the ashes of a dying California: there's global warming, debt slavery, a lack of water, inflation, a drug that makes people love to set fires, where policemen and firemen are as likely to steal as anything else. Lauren who was raised in a small walled community called Robledo near LA. (Read Pasadena or Altadena, both cities that Butler lived in and in which she was raised.) Lauren's father is a Baptist minister and professor at an unnamed college and he keeps the small walled community functioning and the bad guys out. Then that stops working. Earthseed is the religion, philosophy and community that Lauren develops. "Just before nightfall a gun battle began over toward the highway. We couldn't see any of it from where we were, but we stopped talking and lay down. With bullets flying, it seemed best to keep low. The shooting started and stopped, moved away, then came back. I was on watch, so I had to stay alert, but in this storm of noise, nothing moved near us except the trees in the evening breeze. It looked so peaceful, and yet people out there were trying to kill each other, and no doubt succeeding. Strange how normal it's become for us to lie on the ground and listen while nearby, people try to kill each other." This dystopian heart-breaking novel that begins in 2024, is eerily prescient. This could happen, and it's frightening in that way. It's also violent, shockingly so, but for me Lauren's hope and faith win out. It also helps that I read McCarthy's The Road some months ago and that is one bleak novel. Butler's dystopia isn't as bleak as McCarthy's.
★★★★☆ Parable of the Sower
By truck on Tue, 02 Feb 2010 21:36:52
This book is fascinating, you read about hardships of a fallen economy and society. As a young adolescent of the age of 12, Lauren see's the truth of the times they live in, while the adults are stuck in the past. Everything has gotten so bad that the community had to build a wall around itsself to be safe. The world outside is a violent one with the mentality of kill or be killed. The wall comes down and Lauren does whatever it takes to stay alive ...even kill.
★★★★★ Butler, O
By lfgb on Tue, 09 Dec 2008 13:25:40
In a future United States gone mad, Lauren Olamina, an 18-year old with hyperempathy (she can feel the pain of others as if it were her own) works with other rag-tag refugees to stay alive. This is followed by Parable of the Talents. You would probably also like Butler's time travel classic, Kindred.
Professional Reviews
There are no professional revews for this title.
Additional Information
There is no additional information for this title.