Enigma
Book
2017
"The highly anticipated twenty-first FBI thriller by #1 New York Times bestselling author Catherine Coulter presents Agents Savich and Sherlock with two baffling mysteries. Working with Agent Cam Wittier (Insidious) and New York-based former Special Forces agent Jack Cabot, they must race against the clock to catch an international criminal and solve the enigma of the man called John Doe. When Agent Dillon Savich saves Kara Moody from a seemingly crazy man, he doesn't realize he will soon be facing a scientist who wants to live forever and is using "John Doe" to help him. But when the scientist, Lister Maddox, loses him, he ups the stakes and targets another to take his experiments to the next level. It's a race against time literally as Savich and Sherlock rush to stop him and save both present and future victims of his experiments. In the meantime, Cam Wittier and Jack Cabot must track a violent criminal through the Daniel Boone National Forest. When he escapes through a daring rescue, the agents have to find out who set his escape in motion and how it all ties into the murder of Mia Prevost, the girlfriend of the president's Chief of Staff's only son, Saxton Hainny."-- Provided by publisher.
Item Details
Series:
Subjects:
Genre: Thrillers (Fiction)
ISBN:
Edition: First Gallery Books hardcover edition.
Description: xiv, 479 pages ; 24 cm.
LCCN: 2017016453
Link to PAC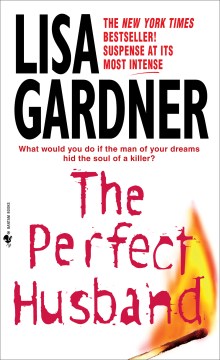 The FBI series and Pierce Quincy novels are investigative thrillers featuring a menacing atmosphere and increasing pace but off-stage violence. Both series feature strong romantic relationships and interesting characters, though Gardner's series has less explicit sex than Coulter's. -- Katherine Johnson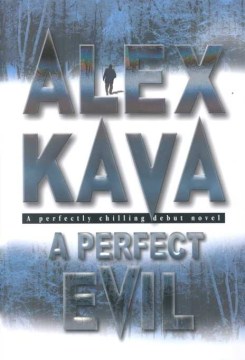 These high voltage suspense series feature a tough female FBI agent pursuing ruthless and devious killers. The plots are intricate, fast-paced, and only moderately violent, with enough romantic interest to keep both romance readers and suspense readers engaged. -- Merle Jacob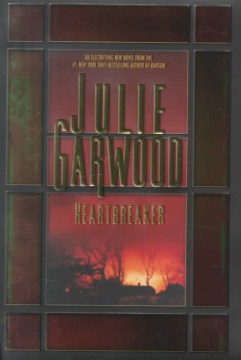 FBI agents investigate crimes and protect their loved ones, (though often distracted by undeniable romantic chemistry with someone in the case), in these fast-paced, steamy suspense series in which police work takes a backseat to romance. -- Kaitlyn Moore
Starring tough FBI agents, these plot-driven suspense tales feature a fast pace and many unexpected twists. Though the FBI suspense thriller series is steamier, both series are compelling and packed with murderers and serial killers. -- Mike Nilsson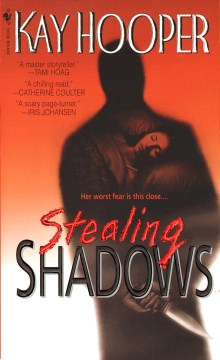 The FBI series and Bishop Special Crimes Unit novels are fast-paced investigative thrillers that keep the violence off-stage. These romantic series feature menacing atmospheres and interesting characters, though the Bishop series, unlike the FBI books, features psychic investigators. -- Katherine Johnson
These thrillers follow determined law enforcement agents as they pursue criminal masterminds and serial killers. Although the FBI suspense thrillers are steamier and more richly detailed, both series are equally fast-paced and action-packed. -- Mike Nilsson
Though Rarities Unlimited features private investigators while Coulter writes about the FBI, romantic suspense fans will enjoy the common elements of fast-paced, danger-filled stories with strong romantic relationships between interesting characters. -- Katherine Johnson
Troubleshooters features Navy SEALs and related special crime fighters, while Catherine Coulter focuses on the FBI, but both offer fast-paced, danger-filled stories featuring insider knowledge and special skills as well as strong romantic relationships between interesting characters. -- Katherine Johnson
St. Kilda Consulting and the FBI Suspense Thriller series feature services that solve or prevent crimes, protect their clients, and provide excitement and romance. The expert characters have relevant special skills or knowledge that adds interest to the stories. -- Katherine Johnson
Reader Reviews
★★★★☆ wow
By Patron168520 on Sat, 07 Oct 2017 00:26:22
I haven't read this author for a while. A number of baffling mysteries which all come together in a satisfying ending. It raises ethical issues about human experimentation. An excellent addition to this series.
★★★★★ Enigma
By Patricia Greene Gayden Patron143039 on Mon, 25 Sep 2017 20:30:18
Riveting! Catherine Coulter has a winner with this one, which holds your undivided attention. An unmarried mother, an unconscious (previously unknown) father, a kidnapping and ethical concerns combine to GRAB the reader. Truly a creative plot.
Professional Reviews
There are no professional revews for this title.
Additional Information
There is no additional information for this title.