Haunted
Book
2017
"Detective Michael Bennett is ready for a vacation after a series of crises push him, and his family, to the brink. He settles on an idyllic, small town in the beautiful Maine woods, a recommendation from a former colleague. But just when Bennett thinks he can relax, he gets pulled into a case that has shocked the tight-knit community. Kids are disappearing left and right with no explanation -- until several bodies turn up in the woods. As Bennett investigates, he discovers that the seemingly perfect town is reeling from a deadly addiction, and the violence is about to reach a fever pitch. Far from the city streets he knows so well, Bennett faces off against a horrific evil next door that threatens a town, the law, and the family that Bennett loves above all else."--From Amazon.com.
Item Details
Series:
Subjects:
Genre: Thrillers (Fiction)
ISBN:
9781538760673
9780316273978
1538760673
031627397X
Edition: First Edition.
Description: 317, 14,16 pages ; 25 cm.
Notes:
Publisher, pagination, and printing dates may vary.
Includes two excerpts from Chase in Bookshots #9.5 and The people vs. Alex Cross in Alex Cross #25.
LCCN: 2017932036
Link to PAC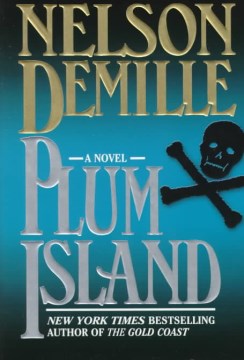 If you like fast-paced suspense stories set primarily in New York City, you may like the Michael Bennett Mysteries and the John Corey Novels. The Corey Novels focus more on terrorism while the Bennett Mysteries focus on domestic crime, but the crime-solving aspect is similar. -- Rebecca Sigmon
Though Stone Barrington is an ex-cop and now a lawyer while Michael Bennett is a New York detective, both frequently find themselves working with federal agencies or fighting terrorists in these fast-paced, plot-driven, action-packed, and suspenseful series. -- Shauna Griffin
Set in big cities, albeit on opposite sides of the country, the Michael Bennett Mysteries and the Lou Boldt and Daphne Matthews Novels are suspenseful and fast-paced mysteries featuring the darker elements of big-city crime. -- Rebecca Sigmon
Fans of fast-paced suspense will enjoy these plot-driven series starring strong, capable police detectives, both by the same author. Set in large, cosmopolitan cities, both series feature diabolical criminals, abundant action, and engaging protagonists devoted to the cause of justice. -- Mike Nilsson
The mean streets of New York City are the setting for these fast-paced suspense tales starring tough, indefatigable police detectives. Although the Max Segal novels are gruesome and steamy, both plot-driven series feature gritty details and vile criminals. -- Mike Nilsson
Tough, indefatigable police detectives battle outsize criminals in these fast-paced tales set in New York City. The plot-driven series, both by James Patterson, feature non-stop action and copious suspense, as well as sexual tension between the male and female partners. -- Mike Nilsson
Professional Reviews
There are no professional revews for this title.
Additional Information
There is no additional information for this title.